Online platform is usualy a good extention of your offline business or ministry. It atracts the targeted audience, expands the Name recognition, promotes your goods and services and brings aditional profit.
When we start to create a web platform we evaluate the offline product of your company and develop a strategy. 
We seek for the best way to ballance the online and offline business together, focusing on your mission and goals. 
We provide up to date online services!
Online representation Concept Development

Web platform Development

Content processing (text, audio, photo and video)

Web platform Maintenance

SEO -  Search Engine Optimization Marketing

SMM - Social Media Marketing (Facebook, Google+, Tweeter etc.)

PPC - Pay Per Click Marketing

ing
Web Development
For some businesses we can create a web-card site with several pages  while for others we develop strategies of multifunctional web platforms.
WE INCLUDE BASIC SEO OPTIMIZATION & 1 MONTH MAINTENANCE IN EACH PROJECT


Online Start
web-card site (up to 5 pages)
social media group creation
(FB, VK, OD, etc.)
email template design


Online Promo
web-site&blog (up to 20 pages)
+ Google services connection
(YouTube&Google docs)
+ direct mail set up


Online Business
online-shop (from 21 pages)
+ pay per click advert
(Google, FB, VK, OD)
+ photo&video content creation
Online Marketing

Changemaker Studio will help you to create your unique marketing strategy to invite people to your platform as well as to have them return regularly.


Pay Per Click
Contextual marketing is the quickest way to attract more potential clients to your online business platform.


Social Media
Help you to get closer to your clients to share with them more about who you really are and to help them to recommend you to their friends.


SEO Optimization
will help your platform to take higher positions in search engine results. This is one of the best methods to have more visitors and customers.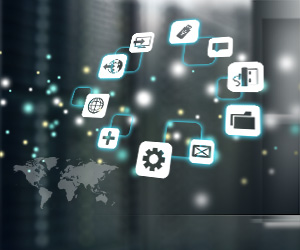 Site Maintenance

Once you have created your online platform you are to update and change the content as well as to make minor changes on a regular basis.
Changemaker Studio provides a web platform monthly Maintenance in order to do some necessary things to protect your web platform from security threats as well as to do some changes to the content. Which gives a live support to your business.  
If this is the time for you to seek for monthly maintenance of your web platform or to make some changes on it - you are welcome to send us an instant quote with your intentions and we will find the best solution for your particular case.